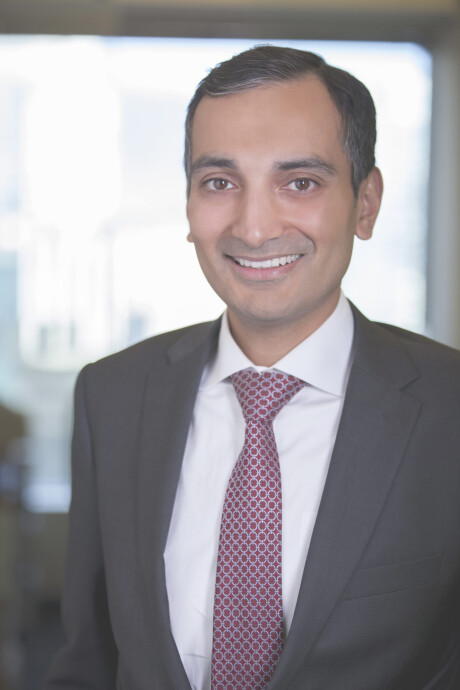 Arpal Dosanjh embraces his role as trusted advisor to his clients. As counsel, Arpal looks at each of his clients individually to create unique and strategic road maps that lead to success. His extensive court experience in wide ranging legal matters has helped foster his creative approach in finding solutions.
Arpal has advocated for his clients in all the courts of British Columbia and Alberta. He was a law clerk for the Chief Justice, the Associate Chief Justice and four other justices of the Supreme Court of British Columbia and has gained insight into the workings of the judiciary.
Outside the office, Arpal enjoys outdoor pursuits. He especially enjoys playing basketball and strategy board games.
1997
McMaster University (B.Sc. Physics)
2003
University of Victoria LL.B.
2005
Called to the Bar (British Columbia)
2011
Called to the Bar (Alberta)
---
SIGNIFICANT CASES
Judicial Review
Trusts
Contracts
Counsel for party successfully advocating that requirements for legal contractual assignment must be strictly met:  Buhecha v. Impact Imaging Ltd., 2019 BCSC 663.
Court Procedure
Class Actions
Successfully resisted an application to certify a class action proceeding and obtained an order striking the entirety of the plaintiffs' claims:  Lee v. Transamerica Life Canada, 2017 BCSC 843.
Successful dismissal of some claims in advance of certification of proposed class action:  Lee v. Transamerica Life Canada, 2016 BCSC 191.
Jurisdiction Disputes
Successfully defended a jurisdiction appeal in a claim of false imprisonment:  Huang v. Silvercorp Metals Inc., 2016 BCCA 100.
Counsel for daughter in successfully challenging jurisdiction of British Columbia courts in a claim against her in a family law case:  Lantzius v. Lantzius, 2015 BCSC 2066.
Counsel in a case holding that British Columbia courts did not have jurisdiction over a family law case: Aleong v. Aleong, 2013 BCSC 1428.
Restitution
Corporate Disputes
Damages
Fraud
Insurance
Torts
Mining Disputes
Commercial Leasing
Regularly act for landlords and tenants in commercial leasing disputes, including through to arbitration.
---
MEMBERSHIPS AND COMMUNITY
Canadian Bar Association (2005 to present)
Vancouver Bar Association (2005 to present)
Advocates' Club (2010 to 2015)
Roster member, Lawyer Referral Service now operated by Access Pro Bono (2007 to present)
Director, Modo Cooperative – a car sharing service (2014 to 2021)
---
PUBLICATIONS AND PRESENTATIONS
CLEBC Civil Litigation Update 2020 (October 30, 2020):  Course co-chair
PPI Solutions BC Fall Symposium (September 21, 2018) – Presenter of "Litigation tripping up advisors"
Pacific Business & Law Institute Program on Commercial Leasing:  Managing risk from Start to Finish (March 9, 2018): Presenter of "Managing Litigation Risk"
British Columbia Business Disputes (2016): contributing author to damages chapter
---