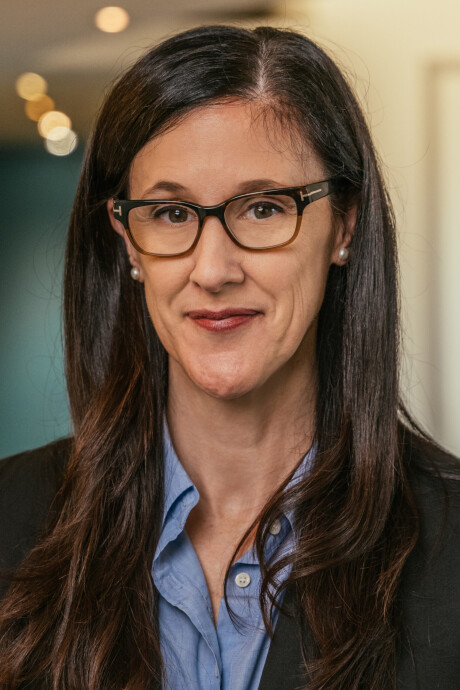 Janet takes a practical, yet creative approach to litigation strategy. She creates strong relationships with clients, who trust her to guide them through their most important legal issues and disputes.
Janet's hands-on, dedicated approach to litigation, as well as her breadth of experience, allow her to identify unique arguments and solutions. She delights in finding novel approaches to seemingly intractable problems.
Janet graduated from the University of British Columbia Law School where she ranked among the top ten students in her final year. She has board experience, including as the law students' elected representative to the University of British Columbia Senate, and as a Director of the Immigrant Services Society of Greater Vancouver. Janet is a member of the Canadian Bar Association and the Vancouver Bar Association.
When not working, Janet spends time with her husband and two young sons. She enjoys reading, running, and music, particularly getting out to see live music.
1998
University of Calgary (B.A., English with a minor in Philosophy)
2000
University of Calgary (B.A., Women's Studies)
2004
University of British Columbia LL.B.
2005
Called to the Bar (British Columbia)
---
SIGNIFICANT CASES
Co-counsel for Western Canadian Counsel in the Commission of Inquiry into the Investigation of the Bombing of Air India Flight 182.  Janet travelled throughout Western Canada and met with families of victims of Air India Flight 182, assisting them in relating the impact of the bombing on their families' lives, both in written statements and in testimony in Ottawa, to the Commission.
Co-counsel for a mid-sized accounting partnership in arbitrating a dispute with a former partner, including arguing applications successfully before the arbitrator.
Counsel for companies seeking to protect their rights against key employees who have departed to compete using confidential information or who have solicited clients.
Co-counsel for both an infant plaintiff and his mother in a medical malpractice case where the child was traumatically injured at two weeks old.  Janet's work with this family has gone beyond litigation and she continues to assist the family with issues that have arisen well after the malpractice dispute has ended.
Counsel for personal plaintiffs in motor vehicle accidents and occupier's liability claims, particularly for plaintiffs with traumatic brain injuries.
Counsel in applications for injunctive relief, including applications for Mareva injunctions and injunctions for preservation of property.
Counsel and co-counsel in numerous corporate and societal governance matters including derivative proceedings, oppression claims, contract disputes, economic torts and equitable remedies.  For example, Janet assisted to defend proceedings claim in in excess of $4 million following the termination of a distributorship agreement: McIsaac v. Healthy Body Services Inc., 2009 BCSC 1716.  Janet also has a broad range of experience in Society Act disputes: Bandel v. Shalom Branch #178 Building Society, 2007 BCSC 780.
Counsel and co-counsel for both employers and employees in wrongful dismissal claims.
Counsel and co-counsel in a variety of estate and trust litigation matters including wills variation claims, claims of breach of trust, undue influence, and lack of capacity.
Co-counsel in fraud and misrepresentation actions, both for plaintiffs and defendants.
---